Chicken Cordon Bleu Casserole is a delicious spin on the layered ham, cheese, and chicken dinner. Made with a creamy lemon butter sauce infused with tangy dijon mustard and smoked paprika; this dinner has a rich flavor that everyone will love.
Cheesy chicken cordon bleu casserole is one of our favorite dinners. The ham and cheese liven up the mild chicken, and the crunchy, toasted breadcrumbs provide a satisfying texture and balance out the creamy consistency of the dish. This dinner is delicious with a fresh, homemade dinner roll, a side of roasted veggies, or a serving of our fresh green garden salad.
How would you describe chicken cordon bleu?
Chicken cordon bleu is a versatile main dish consisting of chicken breasts pounded thin, and rolled with ham and Swiss cheese. The rolled ham, cheese and chicken is then breaded and either fried or baked in the oven.
This dish is usually covered in a creamy butter sauce and can be enjoyed with a wide variety of side dishes, including mashed potatoes, roasted veggies, and honey skillet corn.
Is chicken cordon bleu made with blue cheese?
No, Blue cheese is not used in this dish. Chicken cordon bleu is traditionally made with either Swiss cheese or Gruyere. You can however, put your own twist on this recipe and change up the seasonings and the cheese if you prefer.
For our chicken cordon bleu casserole we selected Jarlesburg cheese which gave the dish the same nutty, buttery, and slightly sweet flavor. This cheese is similar to Swiss so it worked beautifully for this recipe.
What chicken is used in chicken cordon bleu?
Traditionally, chicken breasts are pounded thin and filled with ham and cheese, and then rolled into wheels before being fried or baked. Chicken breasts are best to use if you are making a traditional chicken cordon bleu, but, if you are making the chicken cordon bleu casserole you have some freedom in your choice of chicken.
Because our casserole version is a layered dish, rather than individual rolled wheels, you can use either chicken breast, shredded chicken, or even pre-made deli chicken. Turkey can also be used in place of the chicken if you prefer.
What do you use to coat chicken cordon bleu?
This dish is usually coated with breadcrumbs and then fried or baked in the oven. However, you can change up what you use for a coating very easily. For our recipe we used crushed focaccia croutons, which added a wonderful herb flavor to the dish.
Here are some other ideas that you can use to top your baked chicken cordon bleu casserole.
Select your favorite seasoned breadcrumbs as is the traditional topping
Crush up croutons to sprinkle over the top
Make your own topping by toasting stale bread seasoned and crushed up
Do a cornflake topping
Use boxed turkey stuffing
Is chicken cordon bleu keto approved?
Traditional chicken cordon bleu would not be considered keto approved without some adjustments to the recipe. The dish could be prepared as a layered casserole like we did, but, even our recipe would need to be changed up a bit as the tortillas would not work for keto.
To make an easy keto chicken cordon bleu casserole, simply omit the tortillas and change up the topping. Rather than a breaded topping you could add extra cheese and bake it until crusty. You could also top with a seasoned riced cauliflower which would toast up wonderfully for a delicious crust.
What is cordon bleu sauce made of?
A traditional cordon bleu sauce is made with butter, garlic, flour, and milk for a creamy base; parmesan cheese, dijon mustard, and herbs are then added to infuse a deep, rich flavor. We made our sauce with fresh lemon juice and smoked paprika for a bright, smoky note that elevates the chicken cordon bleu casserole.
This sauce comes together very easily and is well worth the time spent. Using fresh ingredients to make a homemade sauce will always deliver a better sauce than any store bought variety.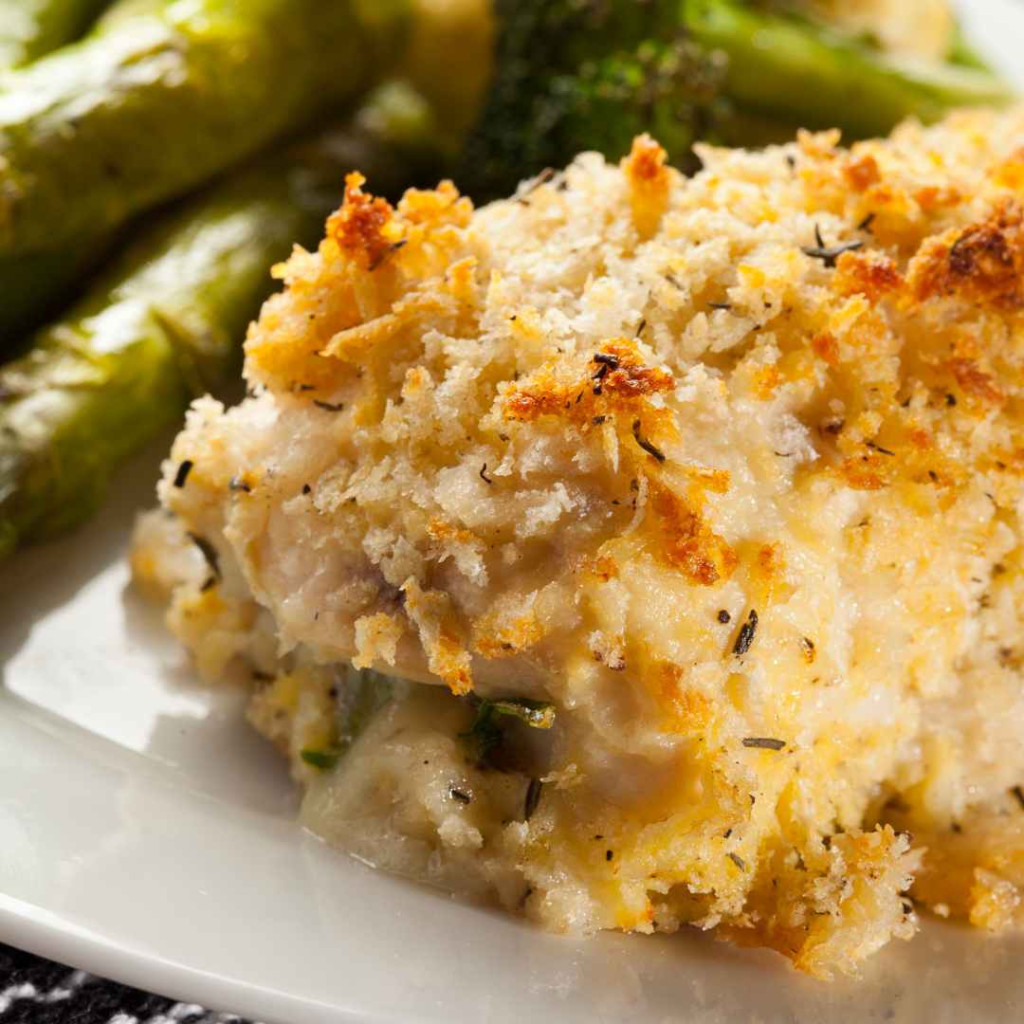 What do you serve with chicken cordon bleu?
This casserole dinner is very versatile and can be enjoyed either alone as a delicious, quick meal, or served with sides for a full, well rounded dinner. We love this casserole with a side of fresh salad or steamed veggies, but here are some other ideas for you to serve alongside.
Recipes notes on chicken cordon bleu casserole
Cooking up a well seasoned, organic whole chicken is healthier than canned, so please use organic whole chicken, cooked and deboned if you are able. We recommend cooking and cooling it a day ahead to save time and reduce your work when assembling the casserole.
Making a casserole with a whole chicken will give you the ability to make a delicious chicken soup too, so it's worth it!
How to make chicken cordon bleu casserole
Prepare the sauce and set aside
Open three large cans of chicken reserving the juice, or measure out your fresh prepared chicken meat and some chicken broth
Slice off a few thin slices of black forest ham and chop them into one inch squares
Slice several thin pieces of Jarlesburg cheese
Tear several tortillas and layer them into the bottom of a large greased casserole dish
Spread two cans of the shredded chicken over the tortillas
Spread the ham pieces over the chicken
Lay the Jarlesburg cheese in flat sections over the chicken and ham
Repeat the layer using one can of chicken, and the remaining ham and Jarlesburg
Spread almost all the sauce over the layers and sprinkle with breading topping and pour the remaining sauce over the top
Garnish with bruschetta spices and bake
Yield:

12 servings
Chicken Cordon Bleu Casserole
Total Time:
1 hour
5 minutes
Chicken Cordon Bleu Casserole is an EXCELLENT casserole! Practically perfect in every way.
Ingredients
3 12.5 oz. Cans shredded chicken or a deli chicken or cooked whole chicken deboned and shredded
2 Cups ham, deli ham or whole sliced ham is fine
6 tortillas
2 Cups jarlesburg cheese, thinly sliced and chopped in large flat sections
(For the sauce)
1/2 Cup butter
1/2 Cup flour
3 Cups milk
1 Cup chicken broth
2 Tablespoons lemon juice
1 1/2 Tablespoon dijon mustard
1 Tsp. smoked paprika
1 Tablespoon bruschetta seasonings
(For the topping)
1 1/2 Cups crushed focaccia croutons
Instructions
Pre heat oven to 350 degrees F
Grease 9 x 3 baking dish
Lay 1/2 the tortillas in a single layer in the baking dish
Spread 1/2 chicken in the bottom of the dish evenly
Spread 1/2 ham over the chicken
Lay 1/2 the cheese over the ham
Repeat layer
Make the sauce:
Over medium heat melt 1/2 Cup butter in a two quart pan
Add the flour and whisk until it blends and bubbles
Add the in the milk and chicken broth and whisk until a sauce begins to form, about 10 minutes
Add in the lemon juice, dijon and seasonings and whisk until thoroughly blended and the sauce is the consistency of loosely thickened, pourable sauce
Spread the sauce over the casserole. Spread the croutons over the top of the casserole
Bake 45 minutes uncovered
Nutrition Information
Yield
12
Serving Size
1
Amount Per Serving
Calories

601
Total Fat

31g
Saturated Fat

13g
Trans Fat

1g
Unsaturated Fat

15g
Cholesterol

143mg
Sodium

1352mg
Carbohydrates

33g
Fiber

2g
Sugar

1g
Protein

45g
Click on any of the pictures to explore these delicious dinner recipes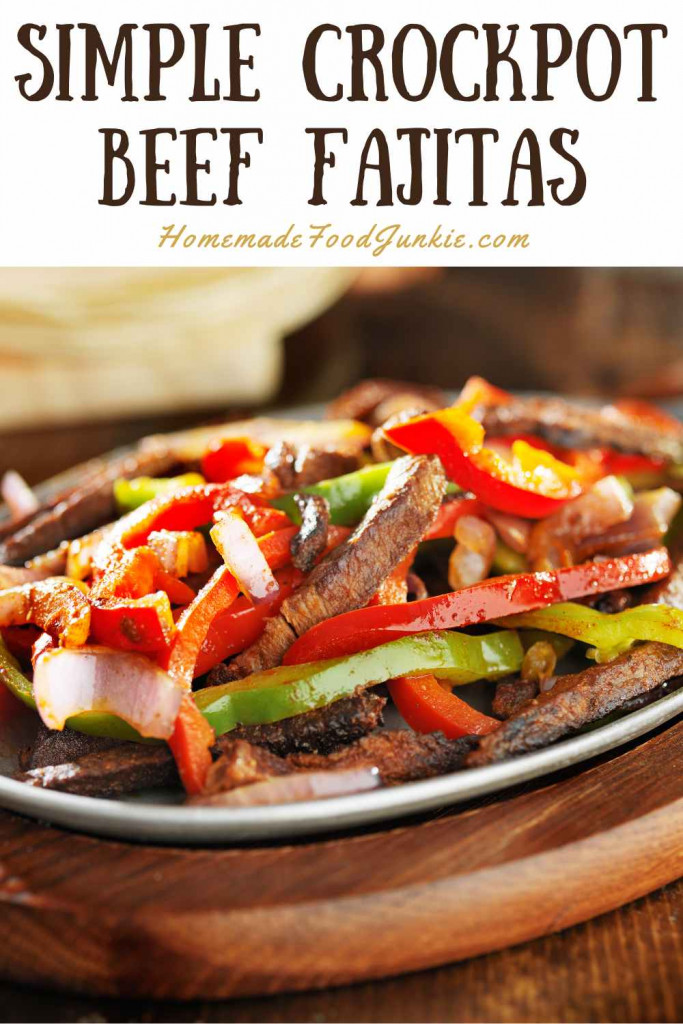 Follow Us:
We enjoy meeting you on our social networks. Follow us on Facebook, Pinterest, Instagram . Tag us with your pictures of our recipes and comment on how it went for you. We would love to see what you do with them.
We often like, comment and share your posts of our recipes on our daily Instagram stories.
Ask questions and rate the recipe in the comments section below. Please share what you did with this recipe. We are always looking for more and better ways to make homemade food. Other cooks love your ideas!
Recent Posts:
Recipe source : ThatsSomeGoodCookin.com