Here are 25 super Bowl appetizers and a whole lot of party food ideas that can make a perfect addition to your game day spread. With easy football snacks and menu ideas like these gracing your party table, everyone will get in the spirit of the game.
The Super Bowl is a time for people to come together and celebrate their love of football, food, and fun. Whether it's to support their favorite team, enjoy the excitement of the game, or simply to spend time with friends and family, the Super Bowl remains an important event for many people.
The Super Bowl is one of the biggest sporting events of the year. People enjoy the energy and buzz of watching the game with a group of people, which is why football watch parties are so fun and popular. Super bowl is a major event and provides an opportunity for friends and family to gather, socialize, and bond over the biggest game of the year.
You can count on it, Watching the Super Bowl has become a tradition for a huge part of our country and even throughout the world. Families and friends look forward to gathering with friends and family every year to enjoy the game and the festivities.
And yes, Food is a big part of the whole super bowl Sunday experience. People often associate the Super Bowl with delicious appetizers, food and drinks. People look forward to indulging in their favorite super bowl appetizers, snacks and beverages while watching the game and the halftime show.
Super Bowl Appetizers and Party Food Menu Ideas:
Wondering what should I bring to a football watch party? This pull apart football pizza is sure to be a hit!
What is the most popular football snack? Pizza is popular at super bowl Sunday. So are many other party foods! Pizza and Game Day chili are always included on our game day party table. And snacks. Lots of finger foods and snacks.
This double thick filled pizza football themed for the game. Our friends love this tasty finger food appetizer.
Other popular football snacks to include on your game day menu include wings, both traditional buffalo wings and variations like BBQ and teriyaki, dips like guacamole and salsa, nachos, and various types of sandwiches and sliders.
Football Game Day Appetizers and Food:
The number of people at a home super bowl watch party depends on how many you invite. HINT: The size of the home should determine the size of the party. Ultimately, it's up to the host to decide how many guests they want to invite and how much space they have to accommodate them.
However, the popularity of the team being watched, and the time and day of the event can turn a small party into a large crowd if people you invite bring more friends.
A small gathering of close friends and family might only include a few people or 4 or less. While a larger party could have upwards of 20 or more people crowding into your viewing room.
Whatever the size of your super bowl party it requires some food. Watching a game without Super Bowl appetizers and delicious food is a sad experience.
Serve super bowl appetizers and whatever food and drink you deem appropriate for your location, climate and local traditions. What is this about? if you are new to the area or this is your first super bowl party as a host, be sure to keep these things in mind.
The location, climate zone, and local traditions can greatly impact the menu for a Super Bowl party. Here are a few ways in which these factors might influence the food and drinks served during the event:
The cuisine of the local area can greatly influence the menu. For example, in the southern United States, traditional Super Bowl fare might include BBQ ribs and fried chicken, while in the Northeast, a menu might feature more hearty dishes like clam chowder, BBQ oysters or meatballs.
The climate of the area can also impact the menu. In warmer climates, lighter, refreshing foods like fruit salads and cold dips might be more popular, while in colder climates, comfort foods like chili and warm dips are often favored.
Finally, The local traditions and cultural influences can also shape the menu for a Super Bowl party. For example, in some areas, traditional Mexican dishes like tacos and guacamole are popular, while in others, regional specialties like Cajun cuisine or Southern-style cooking might be featured.
So keep in mind the location, climate zone, and local traditions can have a big impact on the menu for a Super Bowl party. By incorporating local flavors and traditions, you can create a unique and memorable experience for your guests.
For Morning and Mid Day Games:
Football games are broadcast at different times of day and days of the week throughout the season. Monday night football is an icon but seasonal matches among the teams can happen at various times and days. So we need to be ready to host a football watch party when they happen.
For a Super bowl game day watch party that happens earlier in the day, you may want to consider serving a brunch or lunch-style menu. Here are some ideas to help you get started:
Choose a few of the Super bowl appetizers from our 25 easy appetizers section below and arrange them for your guests. Here are some more ideas for early in the day menus.
Breakfast items: Offer a variety of breakfast items like scrambled eggs, Breakfast Burrito, bacon, and breakfast sandwiches. You can also set up a DIY waffle or pancake bar where guests can add their own toppings. Crispy light waffles and sausage gravy make a popular combination and are easy to serve.
Sandwiches: Make a selection of deli meats, cheese, and breads for guests to build their own sandwiches. Or set up a grill and make Southwest Grilled Cheese Sandwiches.
Salad: Prepare a big salad with greens, veggies, and a variety of toppings like chicken, nuts, and dried fruit.We have LOTS of salads recipes that are popular and hold up well on a table. Try our Cauliflower and Pepper salad.
Finger foods: Serve small bites like sliders, meatballs, or appetizers like jalapeno poppers or mozzarella sticks.
Dips: Offer a variety of dips like guacamole, hummus, and buffalo chicken dip that can be served with crackers or vegetables. We have several dips linked below for you.
Drinks: Offer a variety of non-alcoholic drinks like juices, iced tea, and lemonade, as well as coffee and tea for those who need a caffeine boost.
Remember to consider the time of day and keep portion sizes smaller than you would for a dinner event. By following these tips, you'll be sure to provide a satisfying and enjoyable meal for your guests during the football game.
25 Quick and Easy Game Day Appetizers and More…
What food is good for a football party? It's all about how you enjoy food with your friends. Serve what you like and have a great time. Here are 25 football appetizers that will satisfy your game watchers munchies. We've also added a few healthy appetizer ideas, and included some heavier casseroles for evening game day food.
These are all Easy Football Appetizers that are appealing to game watchers of all appetites. For a small crowd during the early part of the day, pick one or two of the super bowl appetizers you see below.
Serve your choice of appetizers with a few drinks either alcoholic or non alcoholic (don't forget the coffee).
6 Healthy Football Appetizers:
Football Sunday Appetizers can be healthy and appetizing. here are some appetizers that appeal to the lighter appetite.
What are some good finger foods for a football game that land on the healthier diet scale? Here are six of our favorites. These Super Bowl appetizers cold serve so be sure to make some room in your fridge if you make these ahead of the party.
What are some good finger foods for a football game? Here are some popular fairly healthy finger foods for a football game: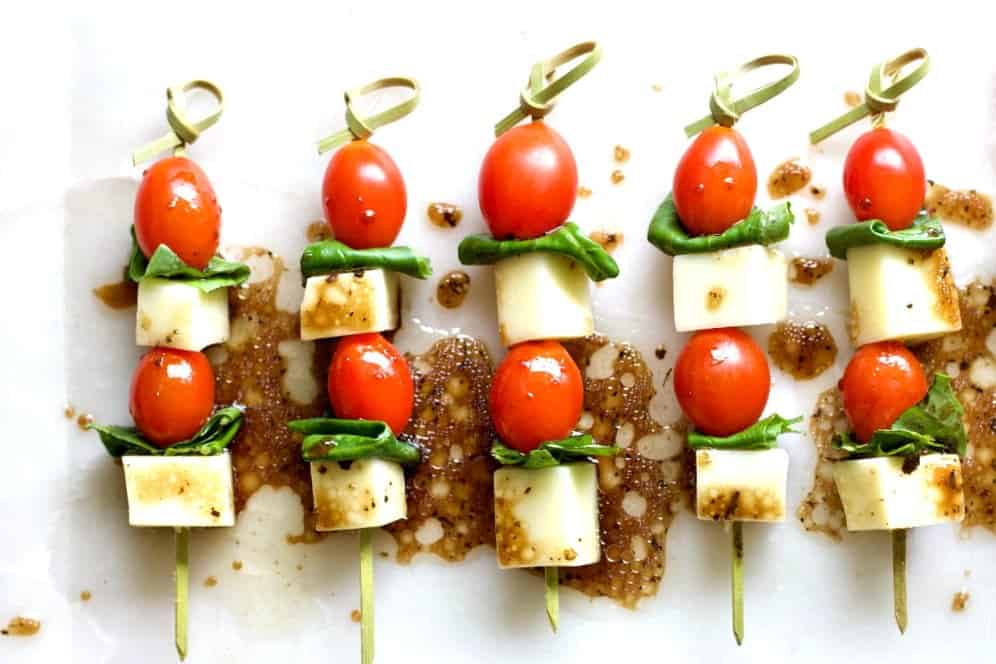 Delicious Casseroles to Bring to the Afternoon Game:
Afternoon and evening games can go long into the night. More substantial recipes like these are easy to assemble and keep your game night audience well fed.
Feeding a crowd for an evening game?
Feeding a crowd for an evening football game can be a fun and enjoyable challenge, but it requires careful planning and preparation to ensure that everyone is well-fed and satisfied. Here are some tips that can help you make the most of this event:
Plan your menu in advance: Be sure to choose some of our super bowl appetizers to set around. Consider the tastes and preferences of your guests and choose a menu that offers a variety of options for everyone. Popular options for football game gatherings include finger foods like chicken wings, pizza, sliders, and dips.
Make use of slow cookers and casseroles like those linked below: These dishes can be made ahead of time and will be ready to serve when your guests arrive. Consider dishes like chili, mac and cheese, or lasagna that can be easily served in large portions.
Set up a self-serve buffet: Set up a table with all the super bowl appetizers, and other food and drinks and allow guests to serve themselves. This way, you won't have to worry about serving each person individually and you can relax and enjoy the game with your guests.
Offer a mix of sweet and savory snacks and appetizers: Provide a variety of snacks that cater to both sweet and savory cravings, such as popcorn, puppy chow, candy, and crackers with cheese.
Don't forget about drinks: Provide a variety of non-alcoholic drinks such as soda, lemonade, and iced tea, as well as beer and other alcoholic beverages for those who are of legal drinking age.
By following these tips, you can be confident that your guests will have a great time, and you'll have a successful and enjoyable football watching party.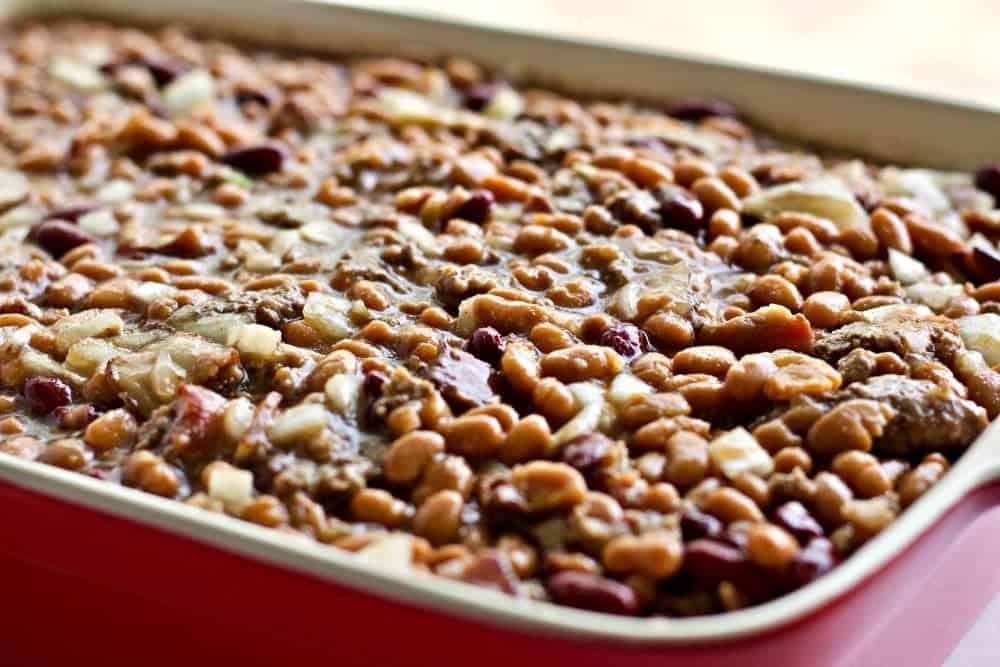 The Super Bowl is an event that brings friends, family and fans together to celebrate the biggest game of the year. While the action on the field is always exciting, it's the food that often steals the show. Whether you're hosting a Super Bowl party or bringing a dish to share, appetizers and party foods are a crucial part of the celebration.
Super bowl Appetizers are the perfect way to start off the celebration, giving guests a chance to mingle and snack before the game begins. Classic options like chips and dip, wings, and sliders are always popular, but don't be afraid to get creative. A cheese and charcuterie board, loaded nachos, or buffalo chicken bites are sure to impress your guests.
When it comes to party foods, there's no shortage of options. From classic chili and meatballs to more modern options like loaded fries and street tacos, you're sure to find a dish that everyone will love. If you're looking for something a little healthier, veggie trays, fruit kabobs, and baked chicken tenders are always a hit.
No Super Bowl party would be complete without drinks. A well-stocked bar, with options like beer, wine, and cocktails, is a must. You can also set up a drink station with options like soda, lemonade, and iced tea. Be sure to have plenty of cups, napkins, and straws on hand.
Finally, don't forget the sweet treats! Whether it's cookies, brownies, or a Super Bowl-themed cake, you'll want something sweet to finish off the meal. You can also make it a fun activity by setting up a DIY sundae bar with all your favorite toppings.
The Super Bowl is a time to come together, have fun, and enjoy some delicious food. Whether you're a die-hard football fan or just there for the party, the super bowl appetizers and other party foods are an essential part of the celebration. So gather your friends, grab some snacks, and get ready to cheer on your team!
Follow Us:
We enjoy meeting you on our social networks. Follow us on Facebook, Pinterest, Instagram . Tag us with your pictures of our recipes and comment on how it went for you. We would love to see what you do with them.
We often like, comment and share your posts of our recipes on our daily Instagram stories.
Ask questions and rate the recipe in the comments section below. Please share what you did with this recipe. We are always looking for more and better ways to make homemade food. Other cooks love your ideas!
Recent Posts: